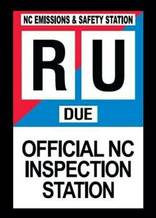 We do everything including tires now!
.
Our Services That We Charge For:
Emission Vehicle Inspections
Enhanced Emission Diagnostics and Repairs (for failed emission inspections)
State-of-the-Art Full Service Diagnostics
Electrical System Diagnostics and Repairs
Required Scheduled Maintenance on Foreign and Domestic Vehicles
Engine and Transmission Overhauls
Glass and Windshield Replacement
Rotate Tires
Differential Rebuilding Including Driveshaft Repairs
Cooling System Flushes and Repairs
Radiator and Radiator Hose Replacements
Thermostat Replacements
Transmission Services
Engine Oil Changes
Brakes and Clutch System Hydraulic Flushes
Complete Brake System Repairs
Anti-Lock Brake System Diagnostics and Repairs
Supplemental Restraint System Diagnostics and Repairs
Axle Replacements and CV Joint Repairs
Air Conditioning System Service and Repairs
Clutch Repairs and Replacement
Engine Gasket and Oil Seal Replacement (Rear Main Seals, etc.)
Fluid Leak Detection / Dye-Tests (Engine, Transmission, Power Steering Systems)
Motor and Transmission Mount Replacement
Timing Belt and Balance Shaft Belt Replacement
Tune Ups (Spark Plug Replacement, etc.)
Fuel Pumps (electric in-tank, etc.)
Fuel Injection Service, Repairs, Flushes
Fuel Filter Replacement
Axle and Hub Bearing Replacement
Front and Rear Suspension Repairs: Ball Joints, Control Arms, Sway Bar Links, Drag Links, Pitman Arms, Idler Arms, Sway Bar Bushings, Strut Plates, Coil Springs, Leaf Springs, Trailing Arms, Tie Rods, etc.
Power Steering System Repairs: Power Steering Racks, High Pressure Hoses, Supply Hoses, Steering Boxes, etc.
Four Wheel Alignments
And More...
Body Work
Exhaust Services
All our initial exhaust system checks are done for
free
. We always invite customer participation in reviewing what our findings are and what we are suggesting be done to repair your existing system or install a new custom system.
Factory Exhaust System Repairs or Replacements
Catalytic Converters
Mufflers
Emission Components
Flex Couplers
Exhaust Pipes and Hangers
Exhaust Manifolds
Exhaust Manifold Gasket Replacement
Broken Bolt Extraction and Thread Repairs
Custom and Performance System Repairs or Installations
Headers
High-Flow Catalytic Converters
Custom Pipe Bending
"Cat-Back " Systems
True Dual Exhaust Systems
Mid-Range & Ultra Performance Mufflers
Chrome and Stainless Steel Exhaust Tips (a wide array to choose from)
Towing Service
The following tow company we contract with are available 24 hours a day 7 days a week:
ABC Towing
The tow bill will be added to your repair invoice. Do not pay the Tow Driver.Please be advised we require a signed authorization to check-out your vehicle.
"I am authorizing ABC Towing to tow my vehicle to Real Value Auto Care and perform an initial diagnostic. "
Date the note, and
Sign the note with the necessary contact information.