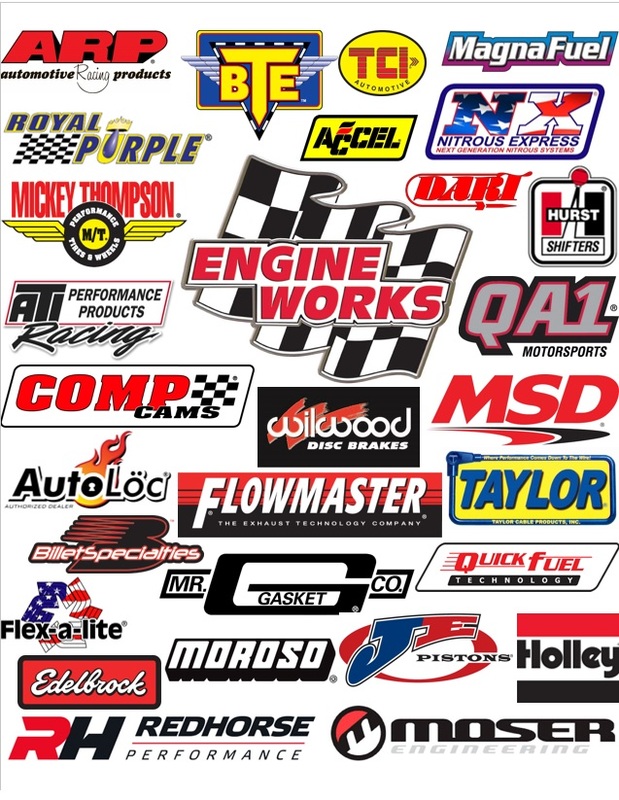 Just a few of the trusted brands we are authorized dealers for! Any thing you can get from any of the manufacturers we can get!!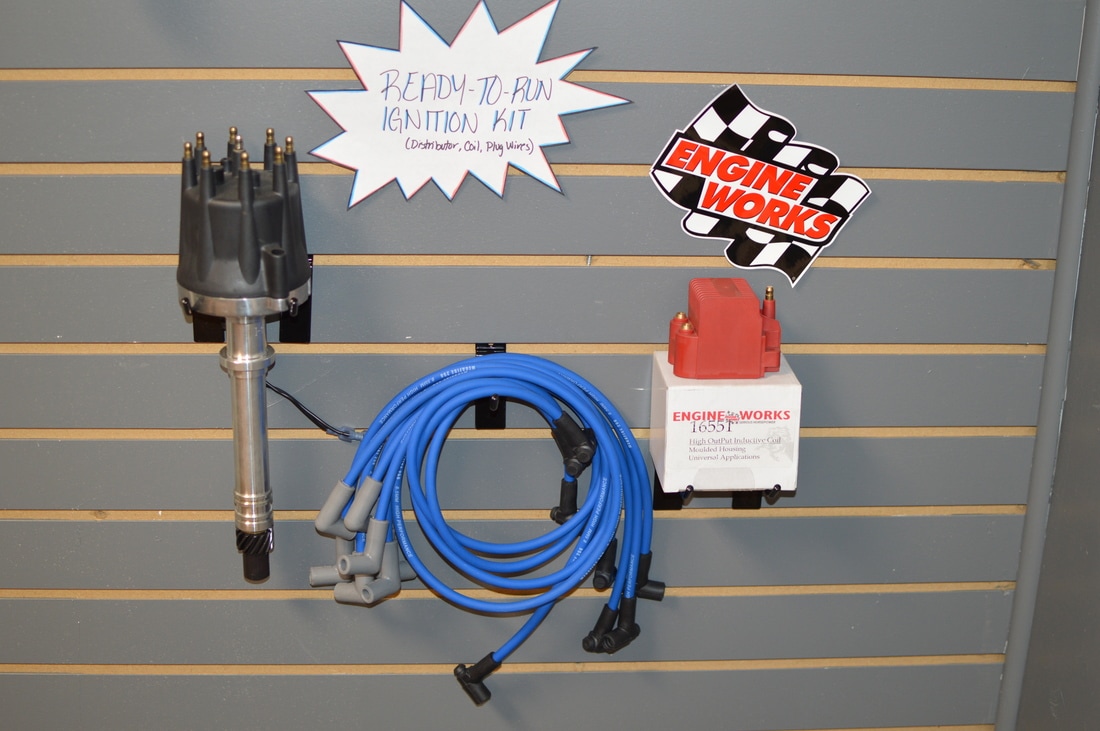 CHOICE OF PLUG WIRES: Black, Blue, or Red; Under Exhaust or Over Valve Cover $55.00
Ready to Run Engine Works Distributor: $184.97
Engine Works high output ignition coil: $40.97
EVERYTHING IS BRAND NEW AND IN STOCK!!!!
Feel free to go and check out
JEGS.COM
, in most cases are beating their prices by hundreds! 1 ignition kit (12184741) from Jegs is $455.95; that makes our iginition kit $175.00 cheaper! And guess what it all works the same!! Same product, same reliability and all, just cheaper!!!!
By the way: part numbers are listed as well!
Auto Audio Sound Deadner is sold here at Real Value Auto Care. We sale it for $3 a square foot and it come in 3 foot wide by how ever much you need. If you go and search for Dynamat your paying at least $4 a square foot for only 18" x 32". Give us a call and we can cut off how ever much you need; minimum 3 square feet to order.
We are now a dealer for Ridler Wheels, we can get you one heck of a deal! Call today for prices and sizes!!!!
Flowsound, trusted name in exhaust performance. Flowsounds are identical to Flowmaster Mufflers except they don't take a huge chunk of change out of your pocket.
In most cases we beat all the top saler's prices on items we sale; from Jegs to Summit.

​Jegs sales the Flowmaster 40 (389-952445) series for $87 a piece. Real Value Auto Care sales Flowsound 40 series for $90 a pair. Same goes for the 10 series.

Jegs 10 series mufflers (389-842515) are $75 a piece and Real Value Auto Care mufflers are $80 a pair. Tell me that is not an awesome deal!
Engine Works is a little known house brand secret. The people who use it love because its basically the same as well known brands and their products but for almost half the price. You get the same amount of performance for less money.

Summit and Jegs sale MSD Distributors (121-8360) for around $327 and the MSD coil (121-8207) for about $54. Real Value Auto Care sales engine works distributors (1RTR-BK) for $185 and engine works coil (16551) for $41. That is a total of $155.00 cheaper when buying the distributor and coil together.
SOLD AT JEGS SOLD AT REAL VALUE AUTO CARE
As you can see, Jegs fuel cells verses our Speedmaster fuel cells are a massive price difference! I promise in almost all cases we will beat our competitors prices!! All part numbers are on each fuel cell; feel free to go onto Jegs.com and check out the price differences for yourself! Real Value Auto Care will always take great care of you in any situation you may be in, or with any part you may need!
One of our featured items in our Performance Parts Store is our large selections of fittings. We carry, in stock, -6 and -8 fittings. Our -6 come in all black, red/black and red/blue. All of those are pictured above except for the red/blue. Our -8 come in only black/red. Call us today for a quote or to order any type of fittings you need to get your job done!
Engine Works,Flowmaster,Flowsound,Edelbrock,Billets Specialties,Flexalite,Moroso,Msd,Taylor,Moser,Holley,ARP,BTE,TCI, Magnafuel,Royal Purple,Mickey Thompson,ACCEL, Dart, Hurst, QA1,ATI.Compcams,Willwood,MSD,Autoloc,Viair,Quickfuel,Hedman,Flowtech,BBK,Schoenfield,MR Gasket,RPC,DEI,AUTOMETER,B&M,Kirkey,Longacre,FAST,WEIAND,K&N,PROFORM,NITROUS EXPRESS,RCI,VHT,Competition Engeneering,Lakewood,Energy Suspension,